Need futuristic solutions to captivate your audience and drive keybusiness results.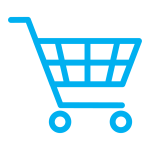 Retail
Stores, shopping malls & supermarkets

Advertise store specials, attract attention to new products & convert customers by using the HYPERVSN holographic solution. The next revolution in retail is here.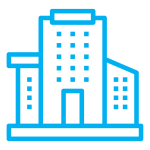 Corporate
Offices, studios & reception areas

Put a stop to the boring reception room wait, boost your corporate communication, spotlight your offering in 3D & take your company's branding to the next dimension.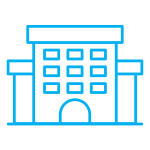 Hospitality
Hotels, hostels & cruise ships

Provide 5-star experience, promote your hotel's services & strengthen brand loyalty with holographic solutions for hotels, hostels & cruise ships.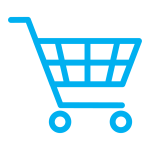 Healthcare
Hospitals, clinics, & vets

Use holographic signage to help with navigation and branding in a hospital, medical practice or any healthcare environment.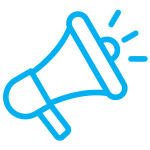 DOOH
Cafe's, bars, restaurants & food courts

Stand out from competitors, display your menu & create an extraordinary atmosphere for every customer with mesmerizing 3D signage.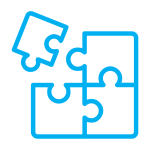 Entertainment
Cinemas, galleries, clubs & gaming venues

Get the whole world talking about your next event with cutting-edge 3D technology from HYPERVSN. Seize your opportunity to become the main attraction today.
HYPERVSN is the award-winning British technology company, responsible for creating the world's first Integrated 3D Holographic Display System. Hypervsn is widely regarded globally as the leader in 3D holographic technologies..
It is a complete, integrated system that allows the user to create, display and manage 3D holographic visuals perceived as holograms floating in the air. It uniquely combines the HYPERVSN Device with the scalability of the Pro Management Software and the wow factor of 3D holographic content. HYPERVSN has revolutionized the concept of visual advertising and digital signage by creating a disruptive, powerful means of reaching out to target audiences and converting them into actual customers.
It is a web-based platform that supports the most common video formats and enables users to upload, schedule, and manage media campaigns, create playlists, choose visuals from the content library or upload original content, view analytics, and more. The proprietary software allows the creation of stunning 3D holographic content specifically for HYPERVSN.
SmartV Solo
HYPERVSN SmartV Solo New generation Holographic solution to display, create & manage interactive 3D visuals.
HYPERVSN Slots
Sky-rocket audience engagement with the world's first holographic slot machine.
SmartV Wall
New large-scale 3D Holographic solution to drive interaction, taking 3D Walls to the next level.
3D Catalog
Gesture controlled 3D holographic product range solution.